In today's Internet-dominated world possessing the relevant information for your business is the key to success and prosperity. Harvested in a structural and organized manner, the information will help facilitate business processes in many ways, including, but not limited to, market research, competition analysis, network building, brand promotion, and reputation tracking. More targeted information means a more successful business and with the widespread competition in place, the strive for better performances is crucial.
The results of data harvesting prove to be invaluable assistance in the age when you have the need to be informed and if you want to stand your chance in the highly competitive modern markets. This is the reason why web data harvesting has long become an inevitable component of a successful enterprise and it is a highly useful tool in both kick-starting and maintaining a functioning business by providing relevant and accurate data when needed.
However good your product or service is, the simple truth is that no-one will buy it if they don't want it or believe that they don't need it. Moreover, you won't persuade anyone that they want or need to buy what you're offering unless you clearly understand what it is that your customers really want. This way, it is crucial to have an understanding of your customers' preferences. Always remember – they are the kings of the market and they determine the demand. Having this in mind, you can use web data scraping to get the vital information and be able to make the crucial, game-changing decisions to make your enterprise the next big thing.
Enough about how awesome web scraping is in theory! Now, let's zoom in on 3 specific and tangible advantages that it can provide for your business, helping You benefit from them.
1. Provision of huge amounts of data
It won't come as a surprise to anyone that there is an overflowing demand for new data for businesses across the globe. This happens because competition increases day by day. Thus, the more information you have about your products, competitors, market, etc. the better are your chances of expanding and persisting in the competitive business environment. This is a challenge but your enterprise is in luck because web scraping is specifically designed to collect the data which can be later used to analyze the market and make the necessary adjustments. But if you think that collecting data is as simple as it sounds and there is no sophistication involved in the process, think again: simply collecting data is not enough. The manner in which data extraction processes flow is also very important; as mere data collection itself is useless. The data needs to be organized and provided in a useable format to be accessible to wide masses.
Good data management is the key to efficiency. It's instrumental to choose the right format because its functions and capacities will determine the speed and productivity of your efforts, especially when you deal with large chunks of data. This is where excellent data scraping tools and services come in handy. They are widely available nowadays and are able to satisfy your company's needs in a professional and timely manner.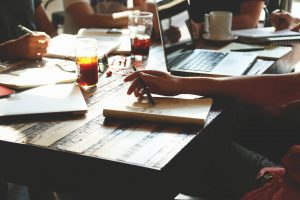 2.  Market research and demand analyses
Trends and innovations allow you to see the general picture of your industry: how it's faring today, what's been trendy recently and which ones faded quickly. This way, you can avoid repeating mistakes of unsuccessful businesses, as well as, foresee how well yours will do, and possibly predict new trends.
Data extraction by web crawling will also provide you with up-to-date information about similar products or services in the market. Catalogs, web stores, results of promotional campaigns – all that data can be harvested. You need to know your competitors if you want to be able to challenge their positions on the market and win over customers from them.
Furthermore, knowledge about various major and minor issues of your industry will help you in assessing the future demand of your product or service. More importantly, with the help of web scraping your company will remain alert for changes, adjustments, and analyses of all aspects of your product or service.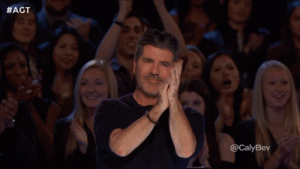 3.  Business evaluation for intelligence
We cannot stress enough the importance of regularly analyzing and evaluating your business. It is absolutely crucial for every business to have up-to-date information on how well they are doing and where they are amongst others in the market. For instance, if a competitor decides to lower the prices in order to grow their customer base you need to be prepared whether you can remain in the industry despite lowering prices. This can only be done with the help of data scraping services and tools.
Moreover, extracted data on reviews and recommendations from specific websites or social media portals will introduce you to the general opinion of the public. You can also use this technique to identify potential new customers and sway their opinions in your favor by creating targeted ads and campaigns.
To sum it up, it is undeniable that web scraping is a proven practice when it comes to maintaining a strong and competitive enterprise. Combining relevant information on your industry, competitors, partners, and customers with thought-out business strategies and promotional campaigns, as well as, market research and business analyses will prove to be a solid way of establishing yourself in the market. Whether you own a startup or a successful company, keeping a finger on the pulse of the ever-evolving market will never hurt you. In fact, it might very well be the single most important advantage that will differentiate you from your competitors.
Do you have a specific web scraping advantage in mind that we haven't mentioned? Care to share it with all of us in the comments section below?