One of the most competitive industries in the world is the restaurant industry. The competition is so intense, that it's nearly impossible to create a truly amazing strategy which will differentiate your restaurant from the rest.
If you're not offering a completely new cuisine or a well-known chef, there are little chances of gaining a competitive edge. Offering a new cuisine is pretty hard in big cities because the competition in all industries is full. While hiring an exceptional chef can be extremely expensive, and not all new or old businesses can afford such a luxury.
So how can a restaurant company beat its competition and get ahead of the industry? Here again, technology plays an important role. The web is a powerful source of unlimited data, and if used properly, data can help your business in many ways. More specifically, a good load of data can help restaurant win customers and become more competitive.
But considering how much data is available all over the Internet, you need to find a way to collect this data in a meaningful way. Data scraping is the best solution for this. We will look at the ways data scraping can help your restaurant business to become more competitive.
What is Web Data Scraping?
First and foremost, let's understand what data scraping is and how it can benefit any business. There is so much information available on the web that it's simply mind-blowing if you think about. About 90% of data in the world has been created over the last two years.
Every day, 2.5 quintillion bytes of data is created at the current pace, however, this pace accelerates with the growth of internet users. These numbers are so huge that it's impossible to visualize and wrap your mind around them. That's why here are some specific states that will blow your mind even more:
Worldwide, there are

5 billion

searches a day in all search engines.

Google only processes more than

40,000 searches

per second or 3.5 billion searches every day.
Knowing the amount of data available on the web, you can imagine how difficult it is to manually search for a piece of specific information. Data scraping is the response to the huge amount of data available online. You can scrape data from websites with the help of web crawling and use the data for competitor research.
In the restaurant business, there are multiple ways you can use data scraping for your own good. In the rest of this post, we will consider the ways to extract data from websites to benefit your restaurant business.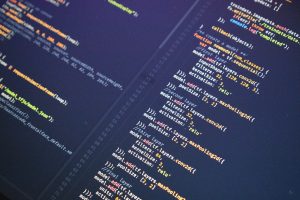 Create A High-Quality Menu With Unique Offers
It's essential to create an outstanding menu with unique meal offers. Any restaurant owner should know this. When it comes to the menu itself, people don't care about the size. What matters most is the variety of offers. Restaurant guests prioritize variety and creativity of the menu and they don't care much about its size. That's why in order to differentiate your restaurant from others, you need to create a menu that will satisfy your guests and make them want to come back.
People value variety over simplicity, and that's the main reason why fast-food has the lowest menu satisfaction rate in the food industry. Guests want customizable dishes, value-oriented choices, and creative options. So you have to be innovative in your menu creation process.
There are currently so many menus available online. If you gather menu information from the web and analyze it, you'll have great chances of creating an innovative menu. You can find specific restaurants' websites and scrape their menus directly from their websites. Also, you can find web pages that have a big database of menus and extract data from these websites. For example, consider the following websites:
Allmenus.com

– this website has over 5,000 restaurant menus in over 200 cities in the US.

Menupages.com

– one of the leading online food ordering website in the US that has more than 50,000 restaurant menus in more than 1,000 cities across the US. Besides menus, you may also find info regarding the prices, working hours, locations, and more.
These web pages are extremely useful for your restaurant business. You can pull data from these websites about your competitors' menus. Moreover, there are many web scraping companies that can help you do the job. Data scraping services extract data from websites in your wanted time schedule, in your desired format, and on a regular basis if needed.
How to Scrape Menu Data and Have the Most Demanded Offerings in Your Menu Items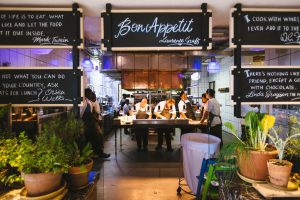 Before scraping the data, you need to understand your target audience. The preferences of your targeted customers and their age group must be defined very accurately. There are currently so many restaurants and all of them serve a specific target group, such as people who love meat, seafood, those who don't eat meat or animal products at all, people who prefer a healthy balanced menu, and finally those who like to customize their dishes and are value-oriented.
Also, a lot of your menu offerings must correspond to the preferences of the specific age group you want to target. For example, people in their early 20s and people in their late 50s have very different tastes when it comes to food. People aged 18 to 34 prefer more offerings at a greater rate, while those who are 35 and older indicate a preference in almost all categories.
Restaurant owners continually struggle to satisfy the demand of their customers, especially those restaurants that want to serve a bigger segment. So how to create a menu with items that consumers will love and for which there will be sufficient demand?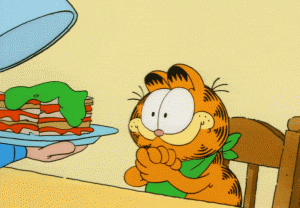 Once you set out your target audience, you can start scraping data from the restaurants that are (or will be) your direct competitors in the industry. Scrape their menus to find out all the items in their menu. You want to concentrate on the restaurants that are the most competitive ones. These restaurants were able to create a competitive advantage and you want to look into their menus to understand how their food has affected their rating and why people love them so much.
You can try to find their old menus and scrape them as well. This will help you analyze how much their menus changed and what are the dishes that they disregarded. You want to know not only what's working well, but also what is not.
Remember that you can always work with a data scraping service to ease your life and let web scraping services do the work for you, without getting your hands dirty in a huge load of data.
Scrap Prices Along with Menu Items
Price scraping, in general, is very useful for creating a competitive pricing strategy. All menus have prices next to the items listed. So when you scrape menu items, don't forget to scrape their prices too. Prices can give you a good understanding of the market and how much people are willing to pay for specific products. In order to have a winning price strategy, you have to follow the industry prices and how they change. Especially if you are new to the market and want to introduce an innovative approach in your restaurant, you have to identify the pricing behavior and user interaction with the dishes you're going to have.
By using price scraping on competitors' menus, you'll get a lot of insights into how to set competitive prices for your items. Also, you will be able to better understand how to differentiate your menu with the help of not only items but prices as well.
Once again you want to get back to your target audience and understand how much your defined segment wants to pay. You want to set prices that are neither too low nor too high. So scrape menus from restaurants that are in the price category that you're aiming to be in.
However, if you already have a restaurant, you can still use price scraping for a price comparison strategy. Comparative pricing is very important because it will help you set prices which would reflect the perception of quality you want to achieve. Thus, to have competitive prices, make sure to crawl all the prices along with the items on the menus.
Scrape Reviews of the Menus
Sometimes, scraping menu items and prices may not be enough. It's much more important to know what the actual customers think about the item and the prices. You want to be as accurate as possible in your menu creation process. So to get the best results, you need to go through the reviews and rating of restaurants to see how customers evaluate the menus and prices of a specific restaurant. The internet is now full of different review websites, where people can leave their feedbacks and rate the restaurant based on specific criteria. In our case, we want to look at menu ratings in terms of the variety of offers, satisfaction, and pricing. Note that you should look at specific ratings and not on how people rate the restaurant in general. The restaurant might have a good rating, but this may be due to its atmosphere, live music or drinks, while the menu itself might not have a satisfactory rating. Web crawl review websites to collect relevant feedback about menus in your restaurant industry.
Why Consider Working with Web Scraping Companies
There are currently a lot of companies in the market that offer web scraping services. Working with such companies can benefit you in many ways:
Avoid legal problem

– the

legal side of web scraping

can be very complicated. If you work with data scraping services, you won't have to worry about the legal violations. A decent web scraping company is competent enough to crawl websites without violating any laws.

Concentrate on your main task

– the web scraping process can be very tiring and long. It takes a lot of time to scrape data from websites and even more to analyze the data. Leave the most tiring process of scraping to the scraping company, so that you can devote your time to the analysis, which is your main task.

Get high-quality data from all across the web

– the Internet is so full of data that it can be almost impossible to find websites that have only relevant information that will satisfy your data needs. 

However, if you leave the job to data scraping services, you won't have to go over numerous websites, looking for exactly what you need. The scraping company will provide you data by your mentioned deadline, in the format you want and on a regular basis, if needed.

Regardless you choose to work with a scraping service or do web crawling by yourself, data scraping will help you achieve all the goals in the menu creation process of your restaurant.