To web scrape, or have someone else web scrape for you? That is the question…
Today there are plenty of web scraping tools available for anyone to use whenever they desire to scrape data from a website. In the same breath, there are web scraping services available for hire to do the legwork for you. But, this begs the question: if you can do it yourself why on earth would you pay someone else to do it for you?
Well, think of it this way: you can take your car to your local garage for an oil change, or you can do it yourself. There are advantages to both: seemingly, in the first case, the key perk is skimping on time, while in the second case the main pro is saving money. Time or money? (this is a never-ending dilemma in all of life's situations, indeed). It's up to you which option to pick. However, there are a few other variables to consider while considering to use a web scraping tool or service. But before that, let's have a quick look at what web scraping is and which are the ways of its use.
What is web scraping and when to use it?
Otherwise dubbed as web harvesting and data extraction, web scraping is the process of collecting information from the internet without the use of repetitive typing or copy-pasting. Web scraping software or tools search for the required data manually or automatically, putting together the sought-after data and storing them on your local computer. Thus, it saves you from the tedious job of manual data search, which can last for hours and even days, and provides easy access to the data found.
The most common uses of web scraping include but are not limited to extracting data for market research, tracking data from multiple markets, searching for job candidates, weather monitoring, link audits and extracting contact information. Consequently, you can 'harvest' data for a wide range of purposes and in an array of fields. To this end, depending on the scale of the data to be collected and the ultimate goal of data scraping, you can either go for web scraping tools or hire a professional web scraping service provider.
If you're faced with the dilemma of which option to choose, just scroll down and keep reading.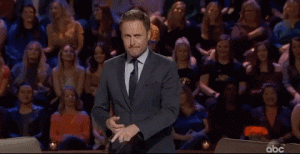 Web scraping tools: pros and cons
Perhaps the most tangible benefit of a web scraping tool is that most of its features are easy-to-use, but would require some time to learn their platform. Just sign in to one of the top web-scraping tools out there and collect the data you need – be it job applicants' contact information or description and prices of products you want to purchase on eBay.  
Another excellent news item is that some of the options offered by those tools are free; still, others have trial periods so you can test and make sure the functions meet your personal or business goals.
Finally, you have a lot on your plate while using a screen scraping (another definition of the process) tool: depending on a particular tool and the tariff plan, you can scrape data from hundreds of languages, save it in different formats – XML, JSON, and RSS, fetch data in real-time, access anonymous data and download instantly, etc.  
The primary drawback of using individual web scraping tools yourself is that they are seemingly rather effective, but this can be deceptive for newer users. While most tools available can retrieve around 80% of the data you are looking for, that last 20% that is unattainable without a professional service handling your data scraping needs can be the most valuable for your purposes. If you have neither the time nor resources to figure out how to get around CAPTCHA, then maybe you better hire a service to do it for you.
However, there's no garden without its weeds. Irrespective of which web scraping tool you will opt for, if the code or layout of the page is altered in one way or another it will affect your scraping solution, too. Also, web-scraping has proved to be slower than an API (Application Programming Interface) call. Finally, as it's still open to the question of whether or not web-scraping is legal, myriad websites have policies against web harvesting (anyways, it's still almost impossible to track and block all of the scrapers), so all of your individual web crawling efforts may in some cases be in vain.
Web scraping services: pros and cons
If after weighing in on all the pros and cons of web scraping by yourself through the data extraction tools available, you still find it a cumbersome process, then you'd better hire a web scraping service. First off, obviously having the data extracted by a professional provider is time-efficient. Most web-scraping services boast completing an equivalent monthly task of a human being in only a couple of hours!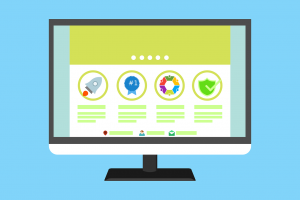 Second, data extraction systems' collected results are accurate and fast – a speed and accuracy level that is almost impossible to achieve when scraping data manually. Another benefit of the service option is that most vendors are capable of delivering data in a variety of ways –  in CSV, JSON or any other common formats or via an API, all you need to do is to choose a provider that delivers the format you're most comfortable with.
Another argument against paying money for web scraping is that when websites change their code or layout (which is not a rare thing nowadays), your vendor should be competent enough to track it and modify the scrapers, otherwise the quality of the data will be affected.  
Finally, it's always a wise approach to be aware of all the worst-case scenarios of hiring a web scraping service. What if the vendor, for instance, goes bankrupt and shuts down the company? Not a pleasant bit of news, indeed. After doing a bit of research, communicating directly with the scraping company, and perhaps reading customer testimonials, you will be able to assess the health of the scraping service provider and make a wise choice.
To sum up, both options – data extraction by yourself and hiring a service provider – come with a couple of pros and cons. While the idea of tracking and collecting data for free via a data extraction tool may sound enticing, the latter cannot, for instance, ensure access to the websites which use anti-scraping mechanisms. As for web-scraping services, they do cost money but save you considerable chunks of time, which is important especially if data tracking and analysis is not your forte. Anyway, before using a tool or service, weigh in on all the pros and cons above, and, of course, conduct some detailed research yourself. (Always trust, but test).
Already using a web-scraping tool or a service? Feel free to leave your feedback in the comments section below!