Staying competitive and successful in any industry is important for all businesses, and web scraping publicly available data can play a crucial role in companies' success. Using the right data for analyzing your strategy and position in the market will help to stay competitive. This is especially true for e-commerce companies, but applies to other sectors too, such as hospitality, market research, human resources, and real estate.
The hospitality industry, which includes hotels and many other service-related activities is now at the peak of growth. Based on a report by the World Tourism Organization (UNWTO), the total number of international tourist arrivals worldwide hit 1,322 million in 2017. This number increased by 7% in 2017, representing the strongest results for the past seven years. The travel industry is currently one of the most competitive industries globally. There are many ways how data crawling and web harvesting can benefit the hotel industry, and this post was created to answer all your questions about data crawling for hotel marketing.
Hotel-related Information that Can Be Web Scraped
Hotel comparison websites can use data extraction for many reasons. There's a long list of information that such companies can collect to later analyze and use for the hotel marketing. Here are some examples:
Hotel name, address, city, country, zip code

Hotels information based on the type of the hotel and category

Room types, hotel facilities, and occupancies

Star rating of the hotel

Contact person name and phone number, email, website, fax number

Information about special travel packages from different booking websites

Rating based on the reviews and feedbacks left by the clients from booking websites

The price range of the rooms and all the services available within the hotel

Special promotions, as well as holiday sales

Payment methods accepted by the hotel

Images

and photos used by the different hotel and hotel comparison websites
Basically, anything you can see on the website can be extracted and used for different purposes. This information can be scrapped directly from the hotel's official websites. However, there are currently many booking websites available that offer all the information regarding the hotels. Examples of such websites include TripAdvisor.com, Booking.com, Trivago.com, Expedia.com, and Travelocity.com.
Having so much data about your competitors, you will be able to stay competitive, identify trends and do so much more, as discussed later in the post. As for the hotel comparison websites, the amount of data provided by them identifies their relevance and usefulness to the users. More data available means more comparison, hence better results for the website users.
Simple Ways to Use Web Scraping for Hotel Marketing
Web scraping can be very useful if used in a proper way. Consider the following simple ways you can use web scraping for your hotel business.
Brand management – tracking web pages to gather information on what people say about you and your competitors is a way to stay competitive.
Such data collection is always beneficial for the company's development. Taking into consideration the reviews, you will gain insights into what can be improved in your hotel management. Customer experience and the sales figure are closely related, so always keep an eye on what people are saying about you on the web.
Create your own data warehouse – use data extraction to scrape information, such as images, price, customer related data and other details, in order to create your own data warehouse. The data can be then analyzed and used per need.
Price competitiveness – with the help of data extraction, you can track the stock availability and price changes in your industry. Monitoring your direct competitors' prices will help to stay on top of the list. Also, keeping yourself updated on their promotions will ensure to stay competitive. Selling your service at a competitive price all the time is a very important part of e-commerce. So, hotel comparison websites heavily rely on price scraping to stay up-to-date.
Detect spam reviews – reviews left by the clients are one of the most important opinion-makers for the potential customers. Some 88% of consumers say that they trust online reviews as much as personal recommendations. However, there are currently many fake reviews on the portals that are intended to mislead the readers. Spotting the opinion spamming, which is, in fact, illegal, plays an important role in your reputation. Using web scraping service for crawling the reviews will help to detect the fake ones and block them.
Provide better-targeted ads – the web harvesting service can track not only the reviews and activity on your website but also the people behind them. You can use data harvesting to find out demographic facts about the audience, such as gender, age, occupation, and location. This data can be used to your company's greatest advantage. The sentiments and the behavioral analytic data will help to get to know your users better. Hence, you'll be able to create more specific and narrowly-targeted ads that are catchy and better working.
Web Scraping Will Get Your Hotel Business Ahead of Others
Using web scraping services for data crawling and data extraction can prove to be very helpful for your hotel business. When you get the data in your preferred format, you can analyze it for specific needs. Eventually, the proper data usage will help you get ahead of the market and improve your hotel marketing efforts.
Lead Generation
The most important requirement for lead generation is collecting information. To create high-quality leads, any business needs information that is up-to-date and reliable about each of the potential lead. The more information you collect, the higher are your chances of having a set of actionable leads. Web scraping for sales lead generation consists of four steps, which are:
Sourcing

– define your target audience and identify the sources you'll use to extract information about them.

Extraction

– retrieve the unstructured data for further processing.

Cleansing

– detect and delete data that is corrupt or inaccurate.

Structuring

– organize, format and structure the data to make it structured and ready for further analysis.
There are many ways to scrape information about your hotel's potential leads. Consider scraping information like email, telephone number and mailing address from the web. You can also consider buying the ready data from a web scraping service and make your life easier. Another, more time-consuming way, is to collect the information manually and combine it with social media, where you can find target audience and industry influencers. When you have the data which is high quality and up-to-date, you can use it to reach your potential leads.
Competitor Analysis
Competitor analysis is an essential element that helps your company on the path of success and excellence. It is a driving force that keeps you updated on what's happening in the industry. Extracting competitors' data can be very helpful. You can use such data for your price, and promotion planning. Also, it can be used to analyze your strengths and weaknesses in the competition, creating appropriate strategies that will boost your success.
Consider the following key factors that should be monitored:
SEO strategy

– it doesn't matter that you're offering a hotel service, your marketing efforts must be concentrated on the web platform as well. The internet is the first place your potential clients will look at to understand what is the value you offer. Auditing your competitors' SEO strategy will allow you to find the popular keywords, backlinks and landing pages that are performing well. Collecting such data and doing a deep analysis will surely help you frame a stronger SEO campaign.
Price strategy

–

monitoring your competitor's pricing is extremely helpful

, as already mentioned before. Web scraping will help you stay updated and use prices in real time. It will provide you with data that will give you insights on the product pricing strategies your competitors are using.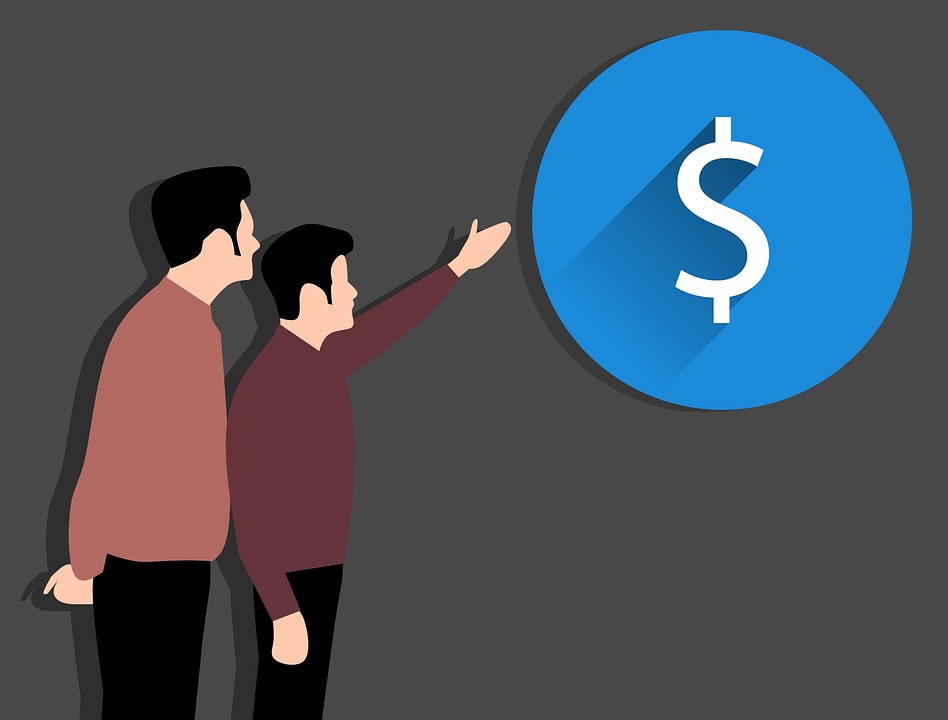 When you collect pricing data on regular basis, you'll be able to spot the strategy used. When your competitors are changing the price? How often they do so? Is there a special correlation or trend? You will get answers to all of these questions once you analyze the data. When you know your competitors' pricing strategy, you can get ahead of them. You will be aware of when and how they are changing their prices and can take advantage of this.  
Spotting trends

– tracking the trends and collecting data on what's happening is also important. It will help to get a better understanding of the possible opportunities and challenges in the market. By interpreting such data, you'll come up with strategies that are beyond what's happening in the industry. Your hotel marketing will be highly competitive.
Quality Control
Data collection is indeed a very helpful way to analyze the industry. However, it shouldn't be limited to competition analysis only. Web scraping service can be used to extract information about your own business. One of the most useful ways to use data crawling is to structure the information that's already available about your company. Improving your existing data will help to get organized and reduce the occurrence of possible issues.
Conducting self-audit can be applied not only to your existing internal data. You can also use web scraping to extract data about your company based on the reviews and feedbacks left by your clients. Scan the feedbacks, check the reviews on hotel comparison websites and comments in the social network. Consider both the positive and negative comments, to identify your strengths and weaknesses.
Business Intelligence
Business intelligence is a broad term that refers to a technology-driven process of delivering actionable information based on data analysis. The aim is to provide this information to managers and executives, to help them make informed corporate decisions.
Web scraping can help to collect all the data. There are two main segments of data sources:
Internal data

– this data is scraped from your sales, marketing, HR, finance and other departments of your hotel business. Transforming this plain data into actionable information will help to improve the decision making and determine revenue and profit.

External data

– external data, then, is the information from the outside of your hotel business. This implies to the data we've already discussed including competitor-related data and feedback from all web platforms.
Data crawling plays a vital role in your business intelligence. Powered by the relevant data, business intelligence can improve your hotel marketing efforts and provide new insights for improvement.

To Wrap Up
Web scraping has so many advantages to offer your hotel business. Data crawling and data extraction are inexpensive, easy to implement and super beneficial. One option is to outsource the work to a third-party company. This way you will save loads of time. Having up-to-date and high-quality data, your marketers will spend their time more efficiently on analyzing the data.
Web scraping maximizes your most limited but most important resources, which are time, money and team. It helps to mine unstructured data from the web and transform it into structured information. This data is then presented in a format that is easy to understand, interpret, and analyze. Also, it helps to gain insight into how to improve your hotel marketing and generate actionable leads. Use web scraping service to convert raw data into actionable information to stay competitive and successful.