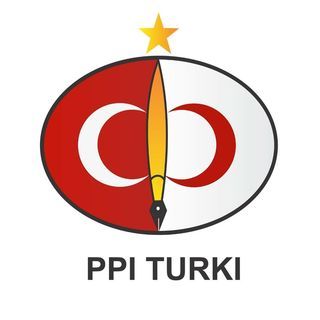 In collaboration with PPI (Perhimpunan Pelajar Indonesia) in Turkiye, We are looking for full time workers who can work remotely during the Toronto time zone.
We are looking for university students who are in their final years, or have already graduated. We will consider any University Major, as we will provide the required training in order for you to succeed at DataHen. If you have any questions, read the FAQ below.
The following is the job description:
---
Job Opening: Junior Data Quality Analyst
DataHen Canada Inc is seeking to hire a remote Junior Data Quality Analyst to join the Data Quality team in order to help perform various tasks related to data quality for various client projects on a day to day basis.
Tasks involve being proactive and creative in finding solutions in various challenges related to data quality cycle, from monitoring, measurement, analysis, execution, tracking and reporting on data quality issues, as well as collaborating with other stakeholders, such as project managers, developers, etc.
If you love data and/or want to have a career in data, and you want the chance to work with other passionate and skilled people in the data field, this opportunity is maybe for you.

Responsibilities:
Collaborating with other stakeholders, such as project managers, developers, etc.
Learning from data quality requirements and documentations from various projects.
Monitoring the quality of various data inputs and outputs.
Performing audits and conducting root cause analysis for various data outputs.
Responding to requests from the development and project management team.
Writing reports.
Conducting automated data quality tests.
All written and verbal communications must be made in English.
Work to be conducted remotely, in collaboration with other team members.
Working hours to follow the Toronto timezone. (Istanbul time 16:00 to 24:00)
Ideally, you'll have:
Basic skills in Microsoft Excel and/or Google Sheets.
Ability to learn new software and technologies quickly.
Ability to follow instructions and work in a team environment.
Detail-oriented.
Strong written and verbal English skills.
Passion for the Data industry.
Bonus: have done any level of data analysis in the past.

About DataHen
We are a Toronto based startup that empowers people in their business decisions by extracting data from the internet and making it easily accessible for them to make data-driven decisions.
---
How to apply
Please take the Free English Practice test at Duolingo, and take a screenshot. This test will take around 30 minutes.
Visit this link for the test: https://englishtest.duolingo.com/
Once you have taken the test, please complete and upload the screenshot in the following form: https://forms.gle/y8TSEFh6fKjF4p3GA
---
FAQ
Is this a remote job?
Yes this is fully remote!
I don't have an IT (Computer Science) related Major in University, should I apply to this job?
No worries, our current team members come from many diverse backgrounds, we have people who were majoring in non-IT related majors, such as Psychology, Biology, Chemistry, Accounting. If you want to start a career in Data, please apply. We will provide all the necessary training so that you'll be successful in this career.
How long is the contract?
Our contracts don't have a definite end date, which means, you can continue to work for us for as long as you'd like. If you'd like a career in Data, we'd definitely would love to have you with us long term.
Do I need my own computer and reliable Internet connections?
Yes, you need your own reliable computer and a reliable Internet connections
What are the work hours?
The work hours follow the Canadian timezone (Istanbul time: 16:00 to 24:00), and the Canadian standard holidays.
Can I work for DataHen while I'm attending school?
We are looking for students who are in their final years, nearing graduation, or those who have already graduated.
Can I work part time?
We require a full-time 8 hours per day commitment. Anything less than this have not produced successful results so far.
What happens if I have school exams?
Although we require your commitments to work between 16:00 to 24:00 IST, if you foresee having a lot of exams or projects that are upcoming, we can provide some flexibility for you, as long as you give us notice ahead of time
Is this a paid position?
Yes, this is a fully paid position
Will I get paid during training?
Yes,  you will be fully paid during training
Do I need to know English?
You need to have a very good English skills so that you can communicate with our team members, who are from many different countries, including: Canada, Guatemala, Indonesia, Philippines, Russia, etc.
I have other questions, who should I contact?
You can contact Parama Danoesubroto on his email: parama[at]datahen.com